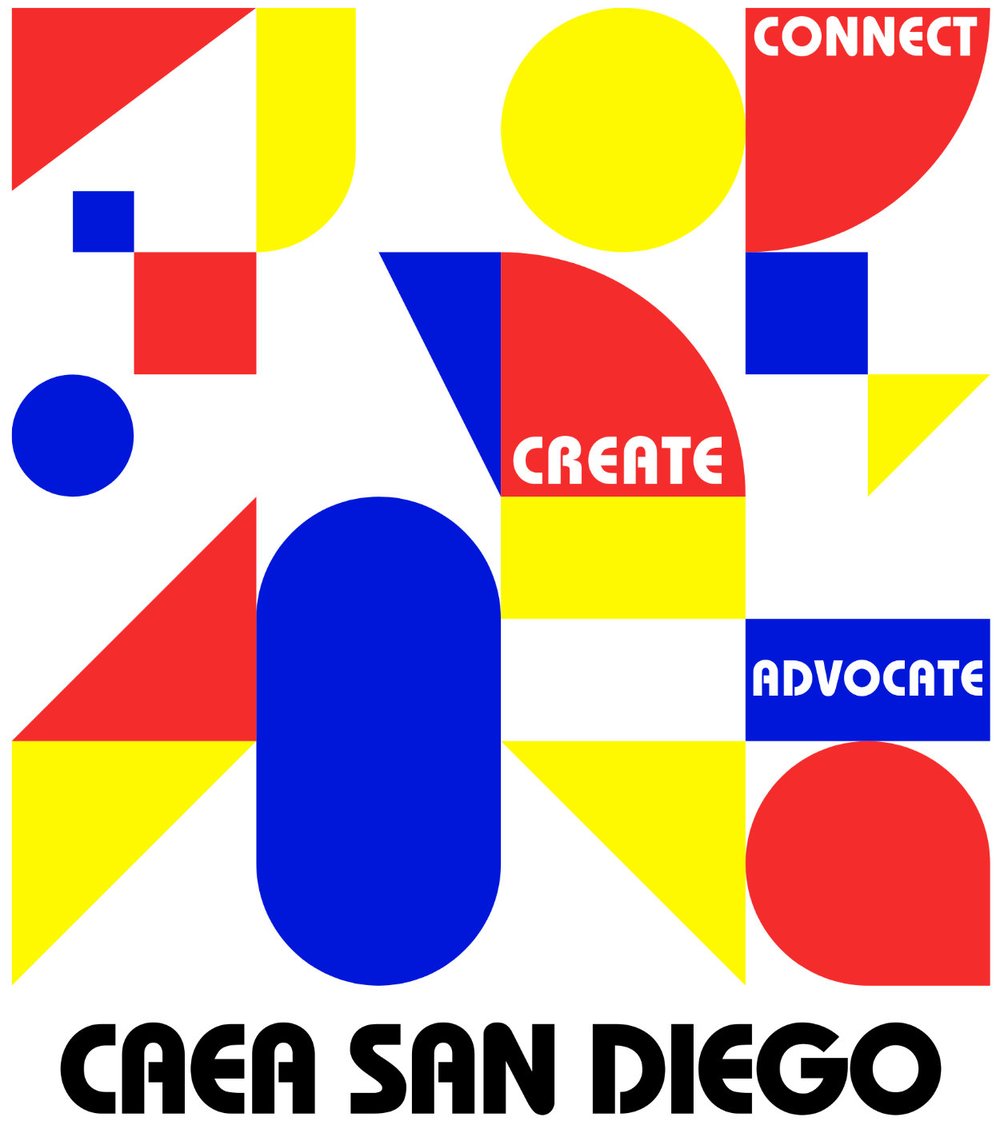 CAEA San Diego/Southern Area 2023 Fall Conference: Compelling Stories, Authentic Voices
November 4, 2023 — Onsite Conference Events
November 5, 2023 — Chicano Park Mural Tour

UC San Diego Park and Market
1100 Market Street, San Diego, CA 92101

Contact: Alyssa Navapanich, [email protected]
Chicano Park Mural Tour
Chicano Park Mural Guided Tour
Sunday, November 5, 2023
10:45 AM

We hope you will plan to join us at Chicano Park following the last session of workshops. Our keynote speaker and park founder, Mario Acevedo Torero, will be leading us on a complimentary guided tour of the murals at the park. This will be followed by a short conference wrap-up cocktail hour.

Chicano Park was designated a National Historic Landmark in 2016. In the 1960s Highway I-5 was built and split Barrio Logan's neighborhood in half. To compensate, the community was promised a park under the Coronado Bridge. Chicano Park emerged when the community rallied to halt the construction of a highway patrol station that was going to be built in place of their long-promised park. Hundreds of men, women, and children converged on the site, forming a human chain around bulldozers. They occupied the space for 12 days, attracting the attention of government officials. Then on April 22, 1970, a transformative moment unfolded. The people, inspired by the spirit of change, seized control of a bulldozer on site. In a powerful display of unity and determination, they set aside their signs and protesting banners exchanging them for shovels and picks. With a shared vision, they fearlessly occupied the land, embarking on a mission to bring the vision of the new Chicano Park to life through the act of planting trees. The colorful murals were born a few years later on March 27th, 1973. They adorn the park's concrete pylons, celebrating the Mexican Mural Movement. Today, restoration efforts preserve its artistic legacy, and the recent opening of the Chicano Park Museum ensures this legacy of community, culture, and art will stand for generations to come.