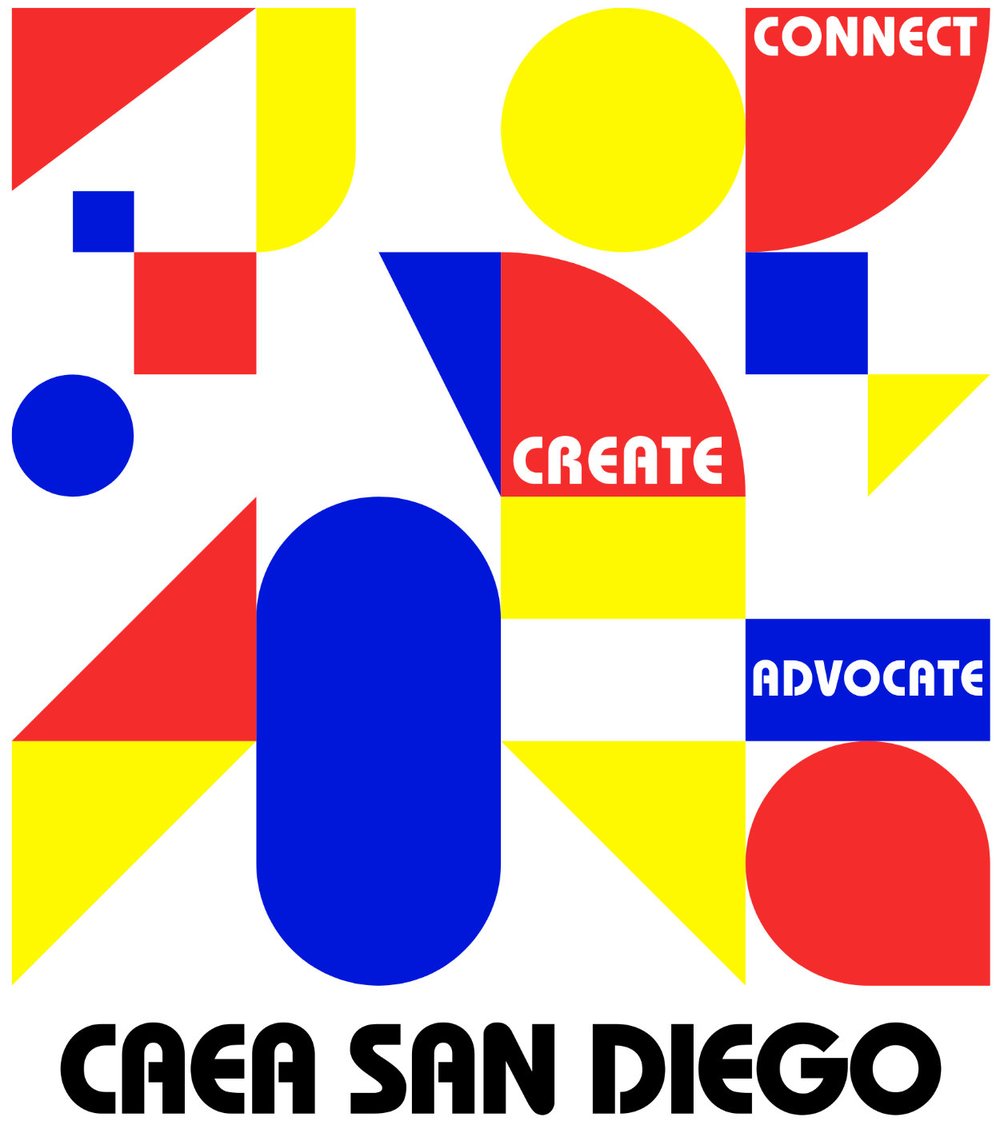 CAEA San Diego/Southern Area 2023 Fall Conference: Compelling Stories, Authentic Voices
November 4, 2023 — Onsite Conference Events
November 5, 2023 — Chicano Park Mural Tour

UC San Diego Park and Market
1100 Market Street, San Diego, CA 92101

Contact: Alyssa Navapanich, [email protected]
Registration Funding Assistance

Scroll down for information about:
• Personal Funding Request Letter to Administrator/Open Letter from CAEA President
• Prop 28 Funding
• CAEA Professional Development Scholarships
• National Art Education Foundation (NAEF) Grants (application deadline 10/16/2023)
Funding Request Letters
As Art Educators, we are no strangers to advocacy. We so often have to advocate for the importance of what we do, the resources we need for our classrooms, and for our own professional development.

CAEA is here to help build your advocacy toolbox, and this includes making it as easy as possible for you to request financial support from administrators for membership and event costs to join your state and national professional organization. Remember: a personal request from educators is always more powerful than a mass email from our organization.

We have included a draft letter below that you can customize and paste into a funding request letter to your administration. Also included is an open letter from our President explaining why NAEA/CAEA membership and events are an important part of your success as a visual arts educator.
Prop 28 Conference Funding
Remember that a percentage of Prop 28 funding can be used to support arts education programs including "instruction and training". Consider requesting funds from your district to attend the best training there is for art educators, the CAEA San Diego/Southern Area 2023 Fall Conference!
CAEA Professional Development Scholarships and Resources
CAEA provides opportunities for art educators to increase their knowledge and improve their teaching skills. A large portion of this professional development takes place at CAEA conferences where attendees can hear world-class speakers and attend intensive workshops that focus on a wide range of topics including curriculum, research, and art assessment.

Over the years, several scholarships have been established by colleagues to honor CAEA members who have shown a lifelong commitment to arts education. These scholarships cover the cost of the conference's registration fee.

Please click the link to view the educator scholarship webpage. Be sure to scroll down to the bottom of the page where you will find information about non-CAEA funding sources as well.
National Art Education Foundation (NAEF) Grants
Are you planning to attend the CAEA 2024 State Conference in Anaheim from November 8-10, 2024? You may be interested in applying for an NAEF 2024-2025 grant. NAEF supports a wide variety of professional activities, including support for visual art educators to participate in professional development programs. The application deadline is October 16, 2023.


Accepting Proposals for 2024-2025 Grants Program

Extended Deadline: October 16, 2023 at 11:59 PM EST
Project Time Period: July 1, 2024—June 30, 2025
Announcement of Grants Awarded: June 1, 2024

In order to apply, individuals must have been an NAEA member as of October 1, 2022.